Clare Business Excellence Awards 2023
Best Use of Digital Market/Social Media
Sponsored by The Clare Echo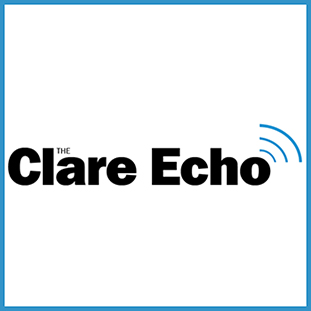 Entry Criteria
Digital marketing and social media took centre stage in recent years. A good digital strategy and execution across platforms including website, Facebook, Instagram, Twitter, Tik Tok allowed business to raise awareness and to communicate with customers and stakeholders.
If your business has made clever use of digital marketing/social media as business building tools, this is the category for you.
Judging will be based on written submission and audit of your digital assets.
Outline how your business has integrated/adopted digital/ social media marketing into its overall marketing plan?
Map your progress. Did you invest in training? Did you apply for grants to help develop a website or stronger digital presence?
Have you run an attention-grabbing campaign? If so, tell us about it and please include any supporting stats. Which platforms worked best with your audience?
Will digital marketing/social media continue to hold its place in your marketing strategy going forward?
The judges' decision will be final, and no correspondence will be entered into before or after judging.
Once a company is announced as finalist, it cannot withdraw from the competition.
Guidelines for Submission
You should aim to type no more than 1500 words in total. You may attach up to three pieces of supplementary evidence, such as photographs to your submission.
Deadline & Fee
Application to be received on or before September 11th, 2023
Entry Fee of €50 payable per category. Applicants will be invoiced on receipt of entry.