Clare Business Excellence Awards 2022
Best Place to Eat
Sponsored by A.I.B.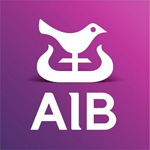 Entry Criteria
Best Place to Eat has two sub-cateogories to reflect the breadth of eating eating experiences. They are:
1) Best Place to Eat – Best Restaurant in Clare
2) Best Place to Eat – Best Bistro or Café in Clare
Both of these awards are judged by mystery diners who will visit each business to sample the unique customer experience and savour the quality of the food served.
Each entrant to this category will be judged across all aspects of services and facilities, with a particular emphasis on the food offering.
The mystery diner will give attention to:
The initial impact of the business/ ambience and character
How staff interact with customers and enhance the customer experience
An uncompromising commitment to flavour and quality of food
Interesting and innovative menu choices
Excellent and appropriate food service
The judges' decision will be final and no correspondence will be entered into before or after judging.
Once a company is announced as finalist, it cannot withdraw from the competition.
Guidelines for Submission
You should aim to type no more than 1500 words in total. You may attach up to three pieces of supplementary evidence, such as photographs to your submission.
Deadline & Fee
Application to be received on or before August 15, 2022
Entry Fee of €50 payable per category. Applicants will be invoiced on receipt of entry.
Entrants are asked to provide a voucher with agreed value limit to be used by the mystery diners.