Clare Businesses Left Counting the Cost
March 5th, 2018 by Ennis Chamber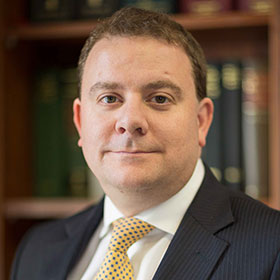 The recent extreme weather conditions created by the 'Beast from the East' and Storm Emma have had a significant bottom line impact on businesses across County Clare. This week they will start to count the costs.  
Ennis Chamber President, William Cahir, commented, "Our members were well prepared for the storm, and they put employee health and safety first. However, now that the snow is melting, local retail, hospitality and manufacturing sectors are worried about the loss of revenue caused by the chaotic weather conditions."
He continued, "The Status Orange weather warning from Wednesday saw people drift home from work from mid-day onwards, and by Thursday, when it was up-graded to status red few made it to work in Ennis and those that did were facilitated to leave early, to be home safely before 4pm, in line with government advice.
"Most retailers closed at lunchtime Thursday and didn't re-open until lunchtime Saturday. However, as usual in a time of crisis, many of the independent grocers and 'corner shops' opened for a few hours each day to service the needs of the local community, as did the pharmacies."
He added, "I hope people remember that fact after the thaw, and will continue to support independent shops."
Margaret O'Brien, Festival & Events Coordinator commiserated with the organisers of Ennis Book Club Festival (EBCF) which had to be cancelled. "EBCF has been an integral part of the Ennis Festival calendar since its launch in 2007. Like so many of our festivals it is run by a group of dedicated volunteers, in this case supported by Clare County Library and Ennis Municipal District Council.  It must be heart breaking for the hard-working committee to see hundreds of hours of work, over the course of a year, cruelly side-lined by snow."
Gwen Culligan, chair of Ennis Chamber Retail Committee said, "While shop doors closed for up to three days, in reality retailers of non-essential services and goods lost up to a week's trading.
"Once Met Eireann started to forecast extreme weather ahead and media coverage gathered momentum, business began to slump as shoppers focused on stock-piling essentials."
She continued, "For cafes, hotels, gift shops and apparel shops throughout Ennis, the fact that Storm Emma coincided with EBCF Weekend was a double whammy. Retailers in Ennis look forward to this annual festival as it attracts a spending audience from across the county but also much further afield. It comes as a great boost to our local economy at the start of March each year."
Mary Gleeson, General Manager, Old Ground Hotel confirmed, "We experienced significant cancellations over the weekend, as all forms of transport closed down.
"Many of those who cancelled were due to attend EBCF events. We were devastated for the hard-working festival committee who put huge effort into providing our community with an innovative and inspiring event.  Over the past 10 years EBCF has brought thousands of visitors to Ennis, who would not otherwise have visited the town. We salute the committee's energy and efficiency and have no doubt that their loyal patrons will return in the future."
William Cahir concluded, "While it's too early to put an exact figure on the cost of the severe weather to the Ennis economy, there is undoubtedly cause for concern. You can't wipe out four days trade without consequences. I encourage people to support local businesses now more than ever."