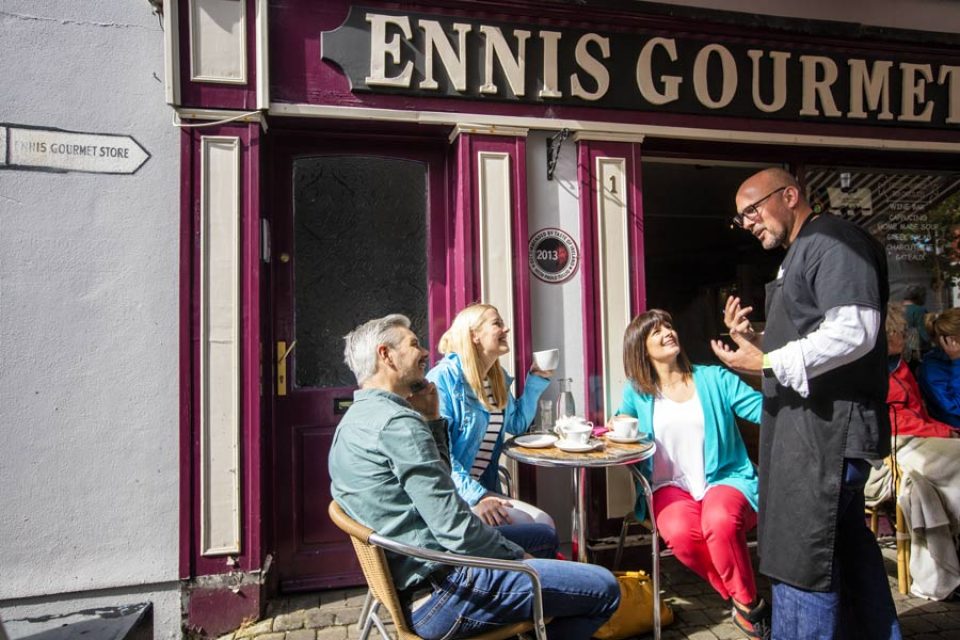 Promote Ennis is a public-private partnership, driven by Ennis Chamber and supported by Clare County Council (Ennis Municipal District Council).
Promote Ennis exists to deliver increased visitor numbers to the town by exploring new initiatives and building relationships with relevant stakeholders and partners.
Visit Ennis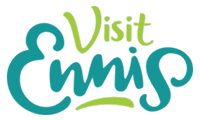 Visit Ennis website (visitennis.com) is the designated 'go to' site for potential and confirmed visitors to Ennis who seek:
Factual and credible overview on the culture, history and heritage of Ennis
Insight into the personality and colour of Ennis
Access to up-to -date information on where to stay, eat, shop and what to do
Information on the town's many vibrant festivals and planned events
visitennis.com is also intended as a resource for local people, a platform to highlight what's happening and when.
Visit Ennis Facebook has its finger on the pulse of Ennis, as an up to the minute sounding board for what's happening locally and medium to communicate with those living on the town, those who were born in Ennis and those who have visited in the past or plan to visit in the future.
Role of Promote Ennis
Management of the town's only visitor oriented website: www.visitennis.com
Publication of visitor map and guide to Ennis
Representation at travel trade events
Build relationships with key stakeholders including tour operators, coach tour businesses and visitor attractions across the region
Partner/lead in several visitor-focused initiatives including AMTC accredited Purple Flag, CTTC accredited Coach Friendly Destination
For more information contact: info@visitennis.com
Views of Ennis