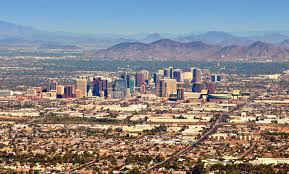 Ennis Chamber plays a role the Ennis Phoenix Twinning Board and has done since its inception.
In March 1988 Ennis was twinned with and began its Sister City relationship with Phoenix, Arizona at the instigation of some Ennis and Clare natives who were resident in Phoenix at that time.
Ennis is one of 10 cities around the world with whom Phoenix has formalised a Sister City relationship – these cities are; Calgary in Canada, Catania in Italy, Chengdu in China, Grenoble in France, Himeji in Japan, Prague in the Czech Republic, Ramat-Gan in Israel, Taipei in Taiwan and Hermosillo in Mexico.
In this context Ennis is a small player with a population of 25,500 people – but is has proved over the years that it is more than capable of holding its place as a progressive and active participant in the Phoenix Sister Cities portfolio.
At the heart of all Sister City programmes is an agreement, signed by the Mayors of each Sister City, confirming the commitment of each community to the programme.
Civic and community leaders from Ennis and Phoenix have visited each other on exchanges and have developed strong ties and personal friendships.  Over the years youth ambassador, teacher, cultural and technology exchange programmes, to name but some, between both communities have been hugely successful.
One of the most popular components of the twinning programme is the Youth Ambassador Programme, open to 4th Year/Transition Year Students from Ennis secondary schools.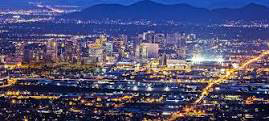 Phoenician Youth Ambassadors travel to Ennis in June each year and live with Ennis families for three weeks, then in July it's the turn of Ennis Youth Ambassadors to travel to Phoenix where they are home hosted by Phoenician families.
Every Sister City is supported by a network of people who are committed to the goals and objectives of the programme.  In Ennis, this work is carried out by the Ennis Phoenix Twinning Board, a committee of volunteers drawn from Ennis Chamber of Commerce, Ennis county Council and local interest groups.
Find out more at ennisphoenix.com