Clare Business Excellence Awards 2023
Health & Wellness in the Workplace
Sponsored by Essilor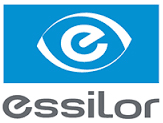 Entry Criteria
Promoting health and wellbeing in the workplace has become a matter of vital importance to staff and a key differentiator when attracting new talent.
This new award, sponsored by Essilor, recognises the importance of promoting health and wellbeing in the workplace.
On a national and international level, it is well documented that workplaces are uniquely positioned to promote health and wellbeing and many workplaces have made significant progress in this area. This award will recognise those efforts and achievements.
The award will be made to the organisation that clearly demonstrates evidence of promoting a culture of health and wellbeing while implementing health related programmes within their business.
In their written submission, entrants should:
demonstrate evidence of organisational commitment to workplace health and wellbeing
demonstrate evidence of addressing issues to promote a healthier lifestyle including mental health and wellbeing among employees
provide evidence of a commitment to health and wellness in the workplace (e.g. policy, procedures, specific programmes, staff engagement etc).
The judges' decision will be final and no correspondence will be entered into before or after judging.
Once a company is announced as finalist, it cannot withdraw from the competition.
Guidelines for Submission
You should aim to type no more than 1500 words in total. You may attach up to three pieces of supplementary evidence, such as photographs to your submission.
Deadline & Fee
Application to be received on or before September 11th, 2023
Entry Fee of €50 is payable per category Applicants will be invoiced on receipt of entry.