Clare Business Excellence Awards 2022
Business Supporting Community
Sponsored by Essilor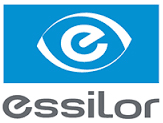 Entry Criteria
This award celebrates businesses that invested time, effort and resources to support communities over the past year. Entries are encouraged from businesses operating across all sectors, large and small. We welcome entries that reflect ongoing CRS projects, as well as entries that reflect a response to the Covid pandemic, through specific community project(s) and supports. Supports/fundraising and other activities at local, national or international community level, all qualify for this category.
Written applications in the form of a case study, will be judged on how the company embraced its responsibility:
What role did management play in encouraging employees to get involved in community activities/project?
What positive impacts have those activities had on the community?
Please indicate the timings, how the project evolved. Who led it? Who delivered it? What were the goals and impacts?
The judges' decision will be final and no correspondence will be entered into before or after judging.
Once a company is announced as finalist, it cannot withdraw from the competition.
Guidelines for Submission
You should aim to type no more than 1500 words in total. You may attach up to three pieces of supplementary evidence, such as photographs to your submission.
Deadline & Fee
Application to be received on or before September 23rd, 2022
Entry Fee of €50 is payable per category Applicants will be invoiced on receipt of entry.